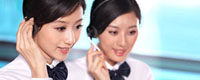 Name: Zhang Li
Tel: +86 0512-52512269
Fax: +86 0512-52513569
Mobile: +86-18021632660
E-mail: liangyitape@163.com
Add: North district of ZhiTang Industry Park,ChangShu City, JiangSu Province,China
WeChat: +86 18021632660
whatsapp: +86 18021632660
QQ: 1574477251




Product name : Polyester silicone Heat Resistance Tape

Product No. : 201841594058
Details:
Polyester silicone Heat Resistance Tape
Introduction:
Our company was a insulating adhesive tape manufacturer named ChangShu LiangYi adhesive Tape Industry Co,.ltd. It was located in the center of Yangtze River delta, Changshu, SuZhou City, JiangSu Province, China.
Our major product was: Polyester film insulation Mylar tape (PET insulation tape),polyester /nonwoven composite insulating margin tape ,rubber margin tape, foil tape, polyimide kapton tape ,etc. The company's products have UL certification of United States and incorporated into Japan's Sumitomo Insulation Systems, Korean Cosmolink Insulation Systems, and Taihu Insulation Systems. Company's products passed the ISO9001 quality system certification, ISO14001 environmental management system certification, IATF16949 automotive industry chain quality system certification.


Heat resistance PET silicone tape
PET Tapes are made from PET film with Silicone adhesive. They have been used in applications at temperatures as low as -50°C and as high as 150°C.
Usage:
It mostly applied for the motor insulation ,heat resistant for electrical transformer, gold finger protection of PCB(printed circuit board) during wave soldering from high temperature etc.
1.Medical diagnostic instruments: heat sample trays, reagent bottles, ventilator humidifier , etc.
2.Stabilize optoelectronic components.
3.Test or simulate integrated circuits.
4.Enable cold weather operation of outdoor electronics such as laptop, light box, ATM, LCD
5.Protect aircraft electronic and mechanical devices in cold weather / area.
Specifications:
1) heat resistant PET silicone tape, is with PET film as the backing film, and coated with silicone adhesive.
2) They have been used in applications at temperatures as high as 150°C.
3)electrical insulation, radiation resistance, etc.
| | |
| --- | --- |
| Backing film | PET film |
| Adhesive glue | Silicone |
| Color | Green;Yellow;Red...... |
| Film thickness(mm) | 0.025-0.05 |
| Total Thickness (mm) | 0.055-0.085 |
| Length (m) | 10-66 |
| Width (mm) | 0-500 |
| Peeling strength(N/M) | ≥250 |
| Heat resistant | 150 0C |
| Elongation (%) | ≥40 |
| Withstand Voltage (KV) | >3.5kv |
We could cut to any roll width according to the customer's requirement. And we account the price by per square meter.
IF you have interesting of cooperation with us, we could send you some tape samples for testing use. And please give me the address to send the samples.
I am waiting for your reply.
Email address : liangyitape@163.com
Tel & Whatsapp: +86 18021632660.