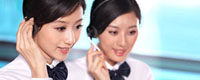 Name: Zhang Li
Tel: +86 0512-52512269
Fax: +86 0512-52513569
Mobile: +86-18021632660
E-mail: liangyitape@163.com
Add: North district of ZhiTang Industry Park,ChangShu City, JiangSu Province,China
WeChat: +86 18021632660
whatsapp: +86 18021632660
QQ: 1574477251




Company News
>> Tape adhesive raw material selection criteria
Tape adhesive raw material selection criteria
There are many kinds of adhesives, so there are many raw materials for synthetic adhesives. When synthesizing adhesives, the choice of raw materials is also very important. If there are many kinds of adhesives, there are many raw materials for synthetic adhesives. The choice of raw materials is also very important. If it is not handled well, it will affect the effect of the adhesive. What is the choice of raw materials for adhesives?
1) To meet the process requirements, the content or purity of the raw materials must be ensured, and the industrial first-grade products should be selected as much as possible so that the polymerization reaction and the curing of the adhesive can proceed normally. If there are too many impurities or moisture, it will affect the performance of the product.
2) Considering the source of the raw materials of the origin, it also has an effect on the performance of the adhesive product. The same is cyclohexane. The petroleum cracking contains linear hydrocarbons with insufficient purity. The hexane hydrogenation has a high content of cyclohexane. There is no difference in performance between petroleum toluene and tar toluene, while petroleum toluene has a much lower odor than tar toluene. The same is light magnesium oxide, the same quality is very large, the activity is also high; some are the opposite. If the light magnesium oxide having such low activity is pre-reacted with the resin, it is inevitable that the chloroprene adhesive is layered and precipitated. The formaldehyde solution produced by different manufacturers produces glue under the same conditions, and the result is that the viscosity is large and the viscosity is small.
3) Pay attention to the storage period Chemical raw materials generally have a shelf life, and the performance of raw materials with long storage time will change, especially for vinyl monomers and rubbers containing unsaturated bonds. It is best to use newly produced raw materials to avoid trouble. For raw materials that use near or exceed the storage period, be cautious. You should do a small test before determining whether it is available or not.
4) The price is suitable. Under the premise of ensuring the quality, try to use raw materials with cheaper prices. You can't simply think that the more expensive the raw materials, the better.