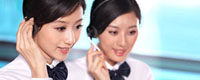 Name: Zhang Li
Tel: +86 0512-52512269
Fax: +86 0512-52513569
Mobile: +86-18021632660
E-mail: liangyitape@163.com
Add: North district of ZhiTang Industry Park,ChangShu City, JiangSu Province,China
WeChat: +86 18021632660
whatsapp: +86 18021632660
QQ: 1574477251




Changshu Liangyi Tape Industrial Co., Ltd. is headquartered in the northern area of Zhitang Industrial Park, Changshu City, Jiangsu Province,China. The company occupies a total area of more than 50 acres and is located at the junction of Yanjiang Expressway and SuJiaHang Expressway. The traffic is convenient and the environment is graceful. Founded in 1978, the company was first chemical company to produce refrigerants and flame retardants. Based on this foundation, Changshu Liangyi Adhesive Tape Industry Co., Ltd. was established in 2003. We set up a branch in Dongguan, Guangdong, and Shandong Binzhou City Zhanhua District has a branch factory. The company has an annual production capacity of 40 million square meters of industrial adhesive tape, more than 150 employees, including more than 30 sales staff, more than 20 management personnel. A professional technical R&D team develops and produces adhesive technology, and owns more than ten independent patents.
The company's products are industrial insulating tapes, the main products are polyester Mylar tape, PET non-woven composite margin tape, rubber type margin tape, electrical tape, high temperature polyimide tape, green silicone tape, transparent protective film, copper foil tape, Glass cloth tape and so on. Products are widely used in electronic transformers, motors and other electrical and electronic products manufacturing process, as well as die-cutting and other industries. The company's products have UL certification of United States and incorporated into Japan's Sumitomo Insulation Systems, Korean Cosmolink Insulation Systems, and Taihu Insulation Systems. Company's products passed the ISO9001 quality system certification, ISO14001 environmental management system certification, IATF16949 automotive industry chain quality system certification.