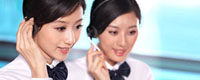 Name: Zhang Li
Tel: +86 0512-52512269
Fax: +86 0512-52513569
Mobile: +86-18021632660
E-mail: liangyitape@163.com
Add: North district of ZhiTang Industry Park,ChangShu City, JiangSu Province,China
WeChat: +86 18021632660
whatsapp: +86 18021632660
QQ: 1574477251




Product name : polyester film /nonwoven composite insulating rubber margin tape

Product No. : 2018414143544
Details:
polyester film /nonwoven composite insulating rubber margin tape
Introduction:
Our company was a insulating adhesive tape manufacturer named ChangShu LiangYi adhesive Tape Industry Co,.ltd. It was located in the center of Yangtze River delta, Changshu, SuZhou City, JiangSu Province, China.
Our major product was: Polyester film insulation Mylar tape (PET insulation tape),polyester /nonwoven composite insulating margin tape ,rubber margin tape, foil tape, polyimide kapton tape ,etc. The company's products have UL certification of United States and incorporated into Japan's Sumitomo Insulation Systems, Korean Cosmolink Insulation Systems, and Taihu Insulation Systems. Company's products passed the ISO9001 quality system certification, ISO14001 environmental management system certification, IATF16949 automotive industry chain quality system certification.

Usages of this kind of tape:
1. Used in transformer, for high voltage insulation, and have effect of flame resistant.
2. To use on motor for insulation ,because the motor rotation produce high temperature , ordinary insulating tape can't be used.
3. To tie up for electronic components for insulation effect, to prevent contact between components from a short-circuit.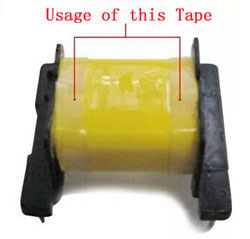 properties

Typical value

Product Name

polyester film /nonwoven composite insulating rubber margin tape

Film

PET

Adhesive

Rubber glue

Color

Creamy white

Temperature resistance

130°C

Flame resistance

YES(UL510)

Peeling strength

≥ 250 N/M

Elongation%

LY-19-02-1L

≥30

LY-19-02-2L

≥20

LY-19-02-3L

≥15

Total thickness

LY-19-02-1L

0.15mm

LY-19-02-2L

0.28mm

LY-19-02-3L

0.38mm

Withstand Voltage

LY-19-02-1L

>4.5KV

LY-19-02-2L

>4.5KV

LY-19-02-3L

>4.5KV
Production name

Polyester /Nonwoven Composite Insulating Tape

Material

Polyester film(PET film) + Nonwoven fabric+ Rubber glue

Feature

♦ 130C High temperature, flame resistant, stable and reliable

♦ Elongation % ≥15

♦ Withstand Voltage:> 4.5KV
♦ Insulation
♦ Suitable for transformer, capacitor, and other electronic components.
♦ Strong tensile strength

Advantage

1.Factory supplier: We are a manufacturer professional in product adhesive .
2.Competitive price: Factory direct sales, professional production, quality assurance,
3.Perfect service: Delivery in time, and any question will be replied in 24 hours

4.UL and SGS certification; Sumitomo Insulation System; Cosmolink Insulation System

Sample provide

1. We send sample at most 20mm width roll for free
2. Customer shall bear the freight charges
3. Sample and freight charge just a show of your sincerity
4. It is workable to most of our clients Thanks for cooperation

Sample lead time

2 days

Order lead time

5 workdays

Port

Shanghai

Payment

T/T;L/C
Email Address :liangyitape@163.com
Whatsapp & Tel: +86 18021632660.